Choose the best diamond wire saw according to different stones. It is recommended to use Vacuum Brazed Dimaond Wire Beads for Marble, which has better cutting effect, better efficiency and durability.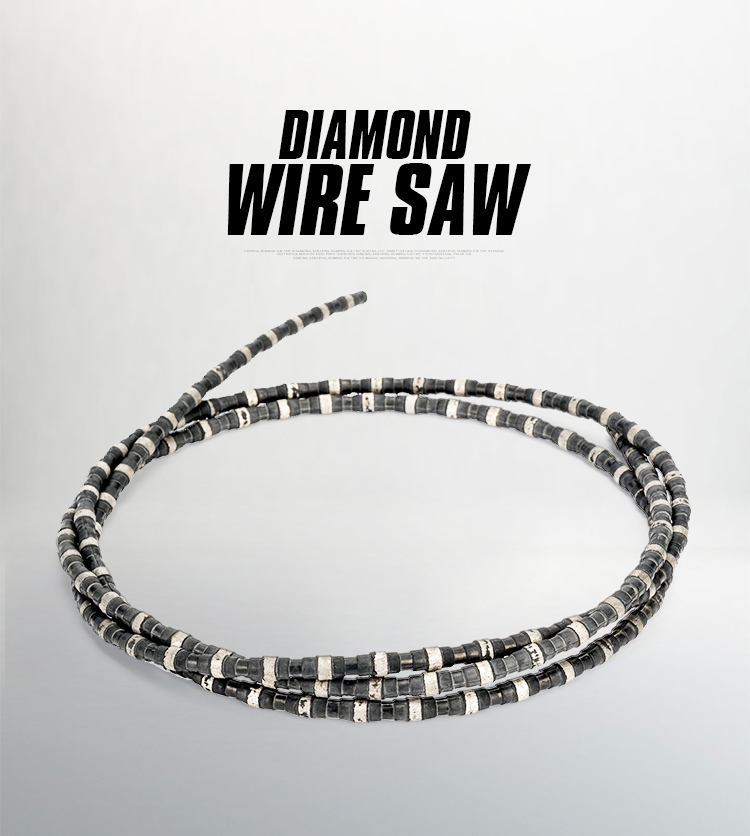 Product attributes of Vacuum Brazed Diamond Wire Saw
TechnologySintered/ vacuum/ electroplatedApplicationFor marble, granite and concreteCoatingRubber and plasticAdvantageThe diamond wire saw is high work efficient and durable long lifetime. Two major advantage of wire saw are the smaller kerf and precision of the cut.
1、 Good cutting result with small slot and high efficiency
2、 Good sharpness and long life, low noise and eco- friendly
Diameter(mm)
Connection
Beads/meter
Linear Speed(m/s)
Application
8.5/8.8

11

11.5

11.5

8.5/8.8

11

Plastic+spring

Plastic

Plastic

Plastic+spring

Plastic

Spring

37

40

40

40

37

28

20-30

20-30

20-30

20-30

25-35

25-35

Granite Sandstone

Granite Sandstone

Granite Sandstone

Granite Sandstone

Marble

Marble