Diamond cutting tools for stone: Choosing the right and good diamond cutting tools can make cutting easier and improve cutting efficiency
With the development of modern industry, more and more cutting machines are used in various engineering projects. Today, Wanlong cutting machine manufacturers share the method of selecting diamond cutting tools for stone.
1. Look sideways to see if the cutter head of the saw blade is in the same straight line
If the cutter head is not on the same straight line, it means that the cutter head size is irregular, and it may be wide or narrow, which will cause cutting when cutting the image and affect the quality of the saw blade.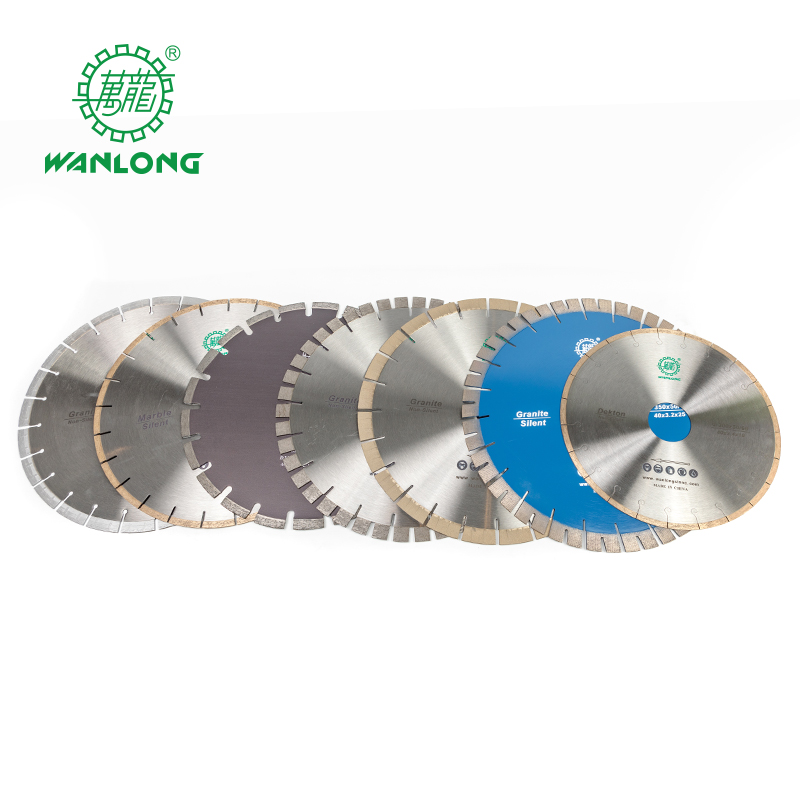 2. Observe that the weld is continuous with the base weld
There will be a weld before the welding seam and the base body after the brazing. If the arc-shaped seam surface at the bottom of the cutter head is completely fused with the base body, there will be no signal.
There is a signal indicating that the laser welding seam and the cutter head on the substrate and the incomplete substrate are not accurate when the bottom surface of the cutter head is sampled.
3. Measure the weight of the saw blade
The heavier the diamond saw blade, the thicker it is, because the heavier the saw blade, the harder it is when cutting, and the faster it is.
The 350 mm diamond saw blade is about 2 kg, and the 400 mm diamond saw blade is about 3 kg.
4. Check the hardness of the substrate
The hardness of the substrate is the less likely to be deformed. Whether the substrate hardness meets the standard will directly affect the quality of the saw blade, whether it is during welding or cutting. , A good saw blade.
Of course, the maintenance of diamond saw blades is also very important. Although diamond saw blades (sharp saw blades, cotton saw blades) look like leather clothes and other valuables need to be used frequently, if the laser saw blade is used well, the cutting efficiency is fast, and it needs maintenance, through maintenance, you can engrave the diamond laser blade and shape it. It is beautiful and has the quality of use of needle-point saw blades.