Can I put the diamond saw blade on the circular saw? The answer is yes.
After diamond circular saw blade base body is welded with diamond segment (cutter head), it becomes a diamond circular saw blade, which is mainly used for cutting non-metallic hard and brittle materials such as stone, cement products, glass, and refractory bricks.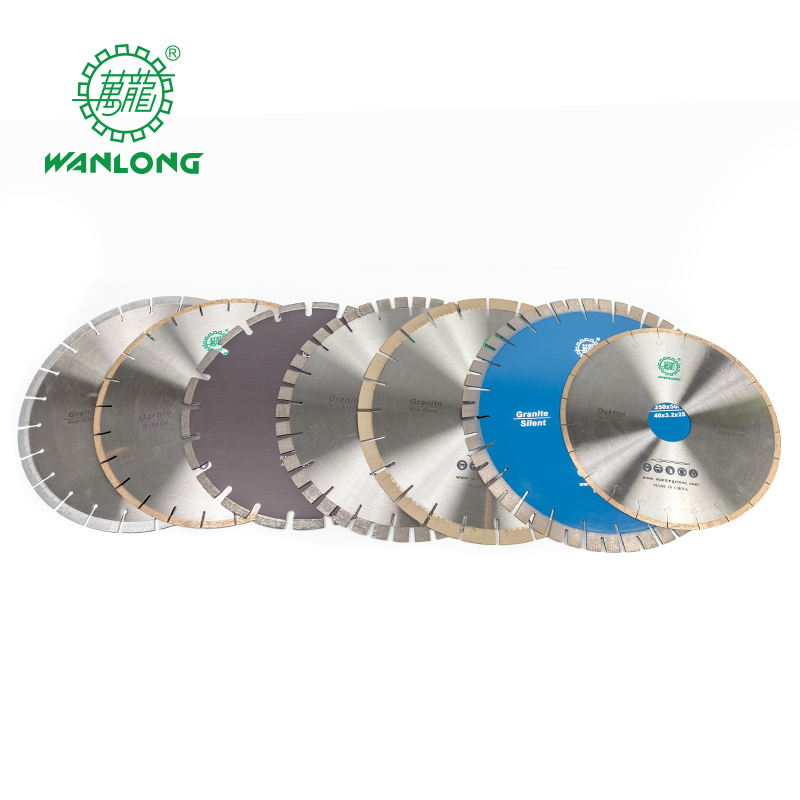 At the same time, it can also be used on a single chip cutting machine, and it can also be used on a combination cutting machine.
Diamond circular saw blades have the characteristics of convenient operation, high efficiency, good processing quality, good rigidity and toughness, not easy to deform, high thermal stability, long service life, and multiple rewelding times.It is an ideal choice for diamond circular saw blade processing and stone manufacturers.
Generally speaking, the working environment of diamond circular saw blades is relatively harsh, and the main purpose of diamond saw blades is to saw stone. It is widely used in the cutting of marble, granite, ceramic wall and floor tiles and concrete products. It is important in the stone and building materials industry. Processing tools.
The basic requirements of the cutting process of diamond circular saw blades. For the stone with low hardness and good cutting performance, it can be deep cut and walk slowly, and vice versa. The quality is good, the process parameters of the saw blade and the long life of the substrate shall prevail.
If the cutting speed of the saw blade cannot be maintained, it means that the saw blade is blunt, and the cutting depth should be reduced and the cutting speed should be increased to sharpen the saw blade.
Diamond circular saw blades are the most consumed tool among diamond tools, accounting for more than 95% of the total consumption of diamond tool materials.

-All stone machinery and diamond tools can be ordered and manufactured!
-Quotation Manager
-WhatsApp: +8613636921105
-Email: tools@wanlongstone.com
-Official website: www.wanlongmachines.com