The 300mm diamond blade universal trimming blade is a comprehensive cutting performance, it cuts sharply, and the trimming efficiency is higher.
1 Idear edge trimming quality with better blade continuity and narrower segment gap
2 Better cutting sharpness and trimming efficiency
3 application:marble,granite,sanstone etc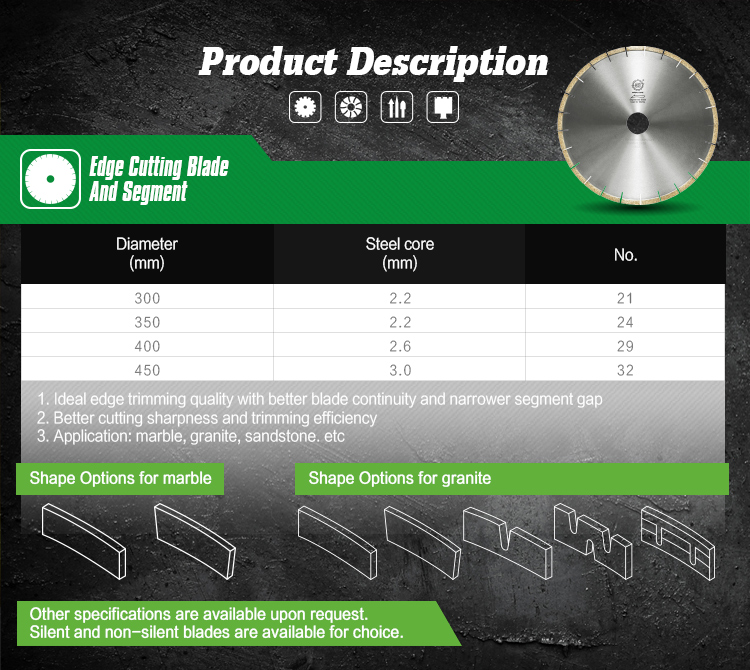 Other specifications are available upan request.
Silent and non-silent blades are available for choice.