350mm diamond blade for cutting granite
Granite is a kind of lava from a volcanic eruption that rises to the surface under considerable pressure.
The magma does not erupt out of rock, but the main product that slowly flows out under the ground is a plutonic igneous rock, which belongs to a kind of plutonic igneous rock. Granite is composed of quartz, feldspar and mica.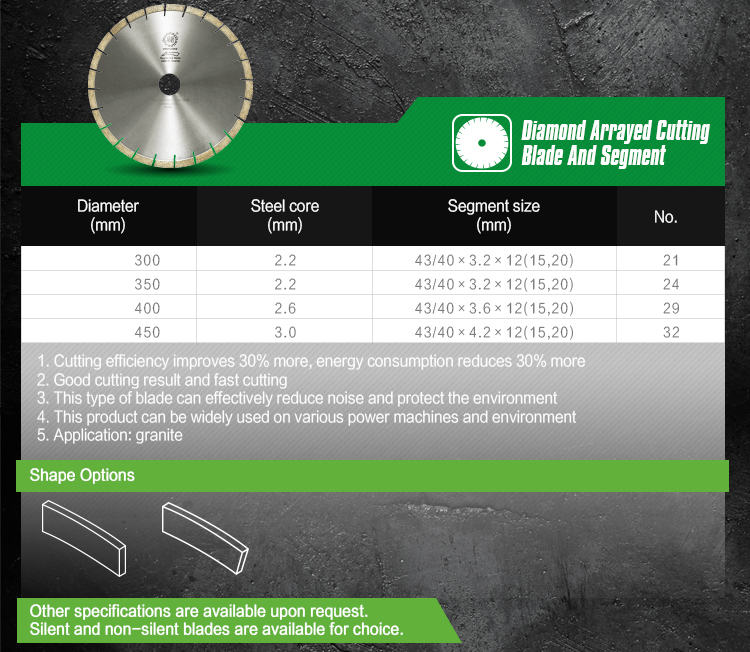 1 Cutting efficiency improves 30% more,energy consumption reduces 30% more
2 Good cutting result and fast cutting
3 This type of blade can effectively reduce noise and protect the environment
4 This product can be widely used on various power machines and environments
5 application:granite