At present, most of the granite cutting in the stone market uses diamond wire saw granite cutting machines.
Using diamond wire saw granite cutting machine to cut granite is more effective and easier to cut granite.
This machine has an independent guide rail on each of the four columns The flywheel elevates and lowers along these guide rails The flywheel works stably, which improves the service life of the diamond wire saw Flywheel tension has a stable, constant stretch mode to enhance cutting accuracy CNC system makes the man-machine interface easy and flexible Diverse, complex,2-dimensional surfaces can be processed Guide wheel uses a four-layer sealed protection system to greatly improve cutting accuracy The linear cutting speed can be adjusted according to different cutting requirements The protective cover is waterproof and highly durable
Ideal machine for diverse, complex, 2-dimensional surfaces processing, such as circular stone plates, character, roman column slab and so on.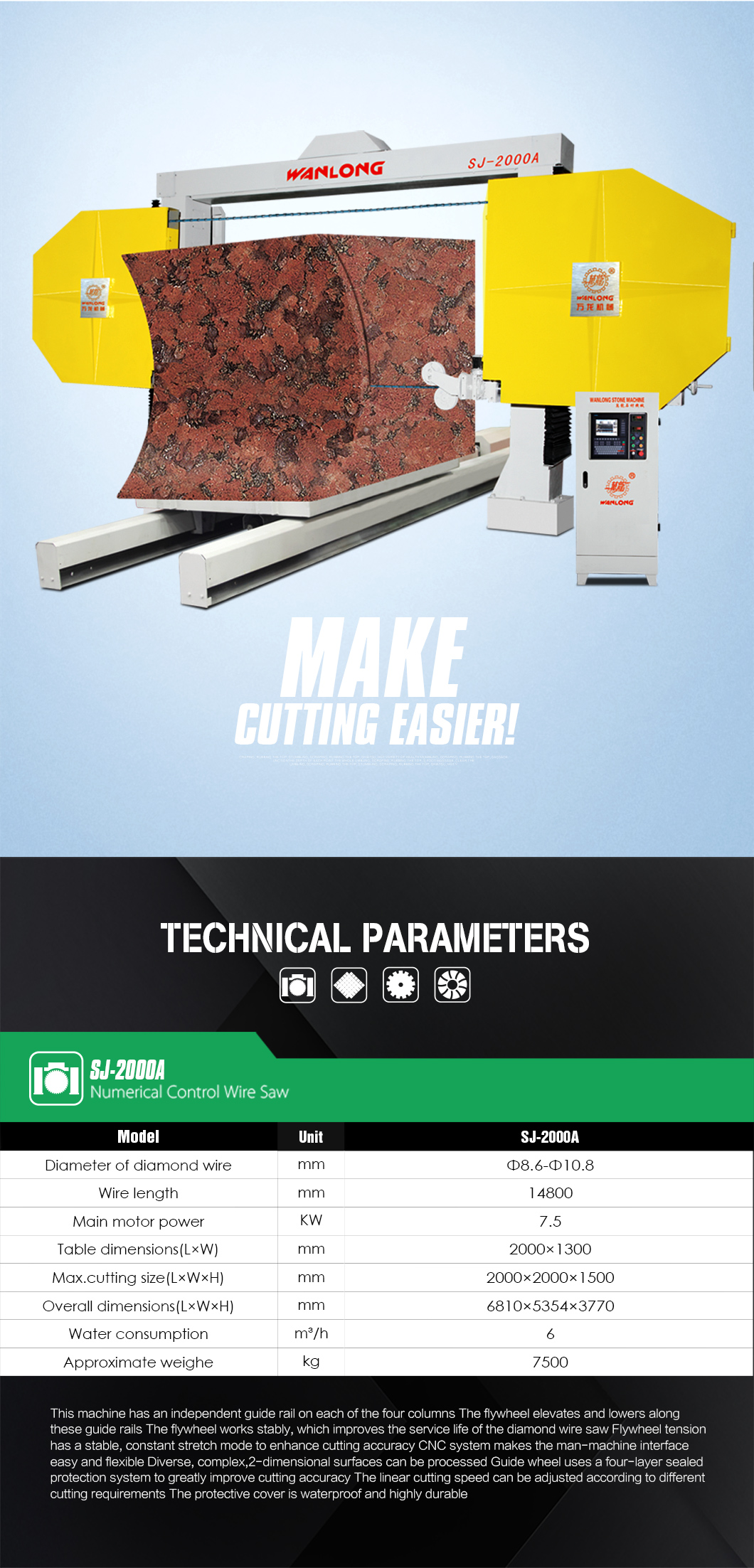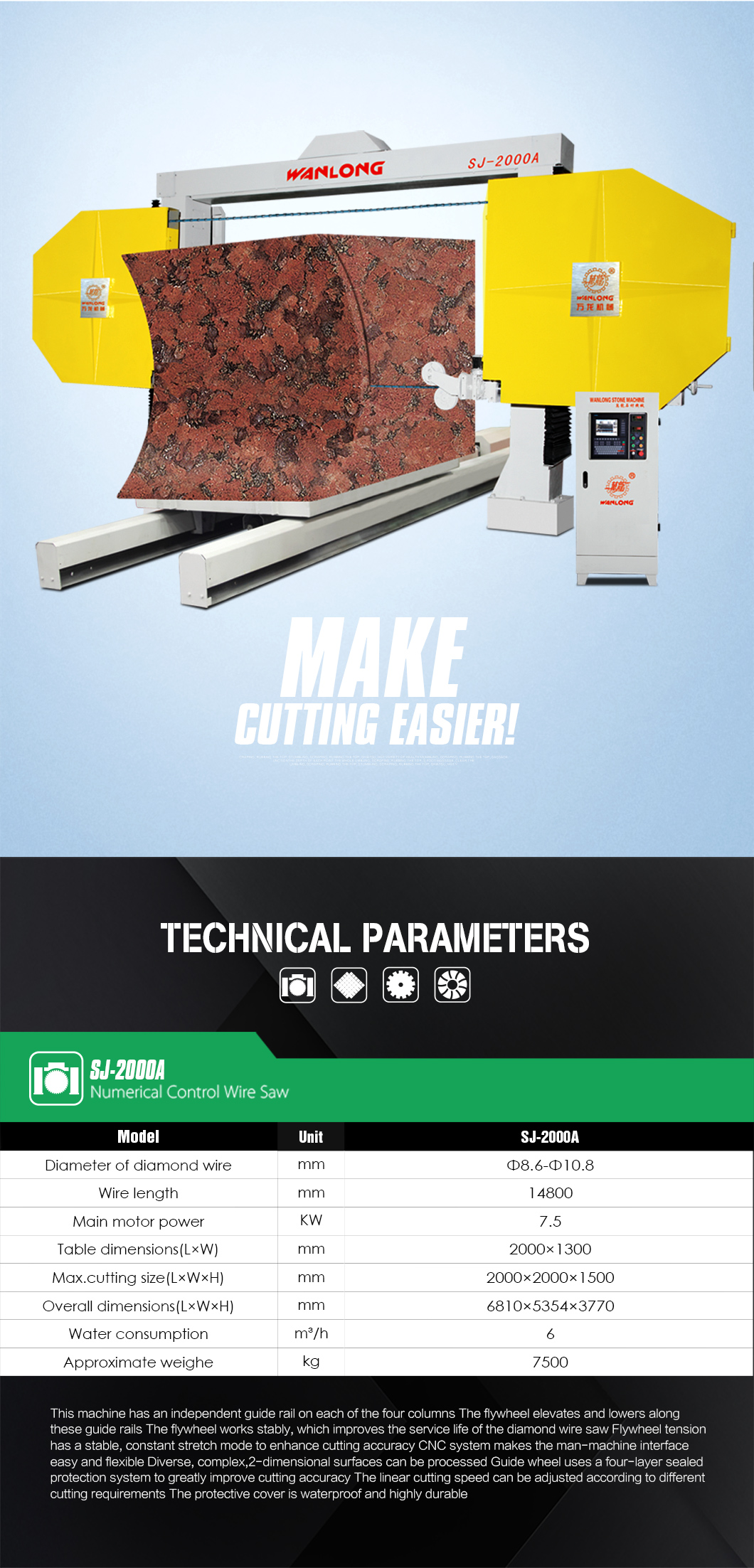 Features of Diamond Wire Saw Granite Cutting Machine:
1 Independent guide rails on the columns make the flywheel move up and down smoothly
2 Flywheels works stably that improves the service lifetime of the diamond wire saw
3 Stable and constant stretch on the flywheels enhances the cutting accuracy
4 Guide wheel adopts a four-layer sealed protection system to greatly improve machining precision
5 Down feed speed is adjustable according to different cutting materials
6 CNC system makes the human-machine interface easy and flexible
7 Protective cover is waterproof and highly durable
8 CE Certified