Choose the best diamond wire saw according to different stones. The quarry recommends the use of rubber wire. It has good temperature resistance and can better protect the wire saw wire. The strong flexibility can reduce the problem of cutting into one side.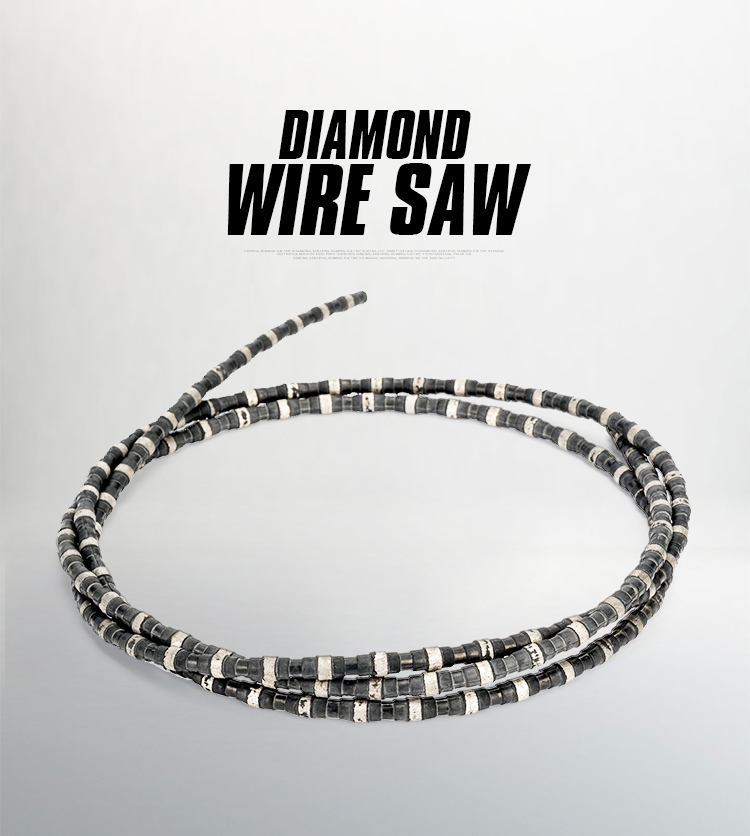 Type: Wire saw machine tool parts
Raw material: Diamond
Application: Quarrying, block squaring, profiling, Concrete
Reinforcement: Rubber,Plastic, Spring
Other name: diamond wire rope, diamond rope saw
1. Very less breakage ratio when using therefore increase the working lifetime.
2. Automatic production ensures stable quality performance.
3. Safe, high efficiency and environment protecting.
Diameter(mm)
Connection
Beads/meter
Linear Speed(m/s)
Application
8.5/8.8

11

11.5

11.5

8.5/8.8

11

Plastic+spring

Plastic

Plastic

Plastic+spring

Plastic

Spring

37

40

40

40

37

28

20-30

20-30

20-30

20-30

25-35

25-35

Granite Sandstone

Granite Sandstone

Granite Sandstone

Granite Sandstone

Marble

Marble