Diamond Wire saw is a cutting and dismantling tool for quarry stone,  rocks, marble, granite, block, curved slab, large slab stone, thick concrete, irregular concrete rebar, bridges and roads. Easy to install, flexible to use, can be cut horizontally or vertically.
diamond wire saw rope for marble and granite processing, top quality diamond wire saw cutting tools in China
The wire saw is used for cutting quarries, for squaring blocks or special-shaped block processing.
Three essential components for diamond wire saw are as followed:
1. Steel cable with diefferent diameter depending on the application
2. Sintered diamond beads.
3. Fixed method: springs, rubber or plastic. Protects the steel cable because of stone abrasive, and also sbsorbs the energy of the cutting friction of the beads against the stone.
Products
Application
Diameter(mm)
Fixed method
Vacuum brazed wrie saw
For marble, limestone, travertine quarry
11.0
spring
For marble, limestone, travertine block squaring
11.0
spring
Diamond wire saw for granite, Sintered
For quarry
11.5
rubber
For squarring
11.0
plastic
For profiling
8.8
plastic
Diamond wire saw for marble, Sintered
For quarry
11.0
spring
For squarrying
11.0
plastic
For profiling
8.8
plastic

Diamond Wire Saw for Cutting Stone: Advantages
1. High efficiency, safe, low-noise, less-dust, and enviroment-friendly.
2. Good cutting with small slot.
3. Few breakage raito at working thus sound lifetime.
4. Professional engineers, experienced workers, strict quality control system, top quality material etc. ensure the stable quality.
5. Other specifications are available upon request.
Applicable Machines: CZSJ-2000 Block Squaring Wire Saw、SJ-2000A Numerical Control Wire Saw
CZSJ-2000 Block Squaring Wire Saw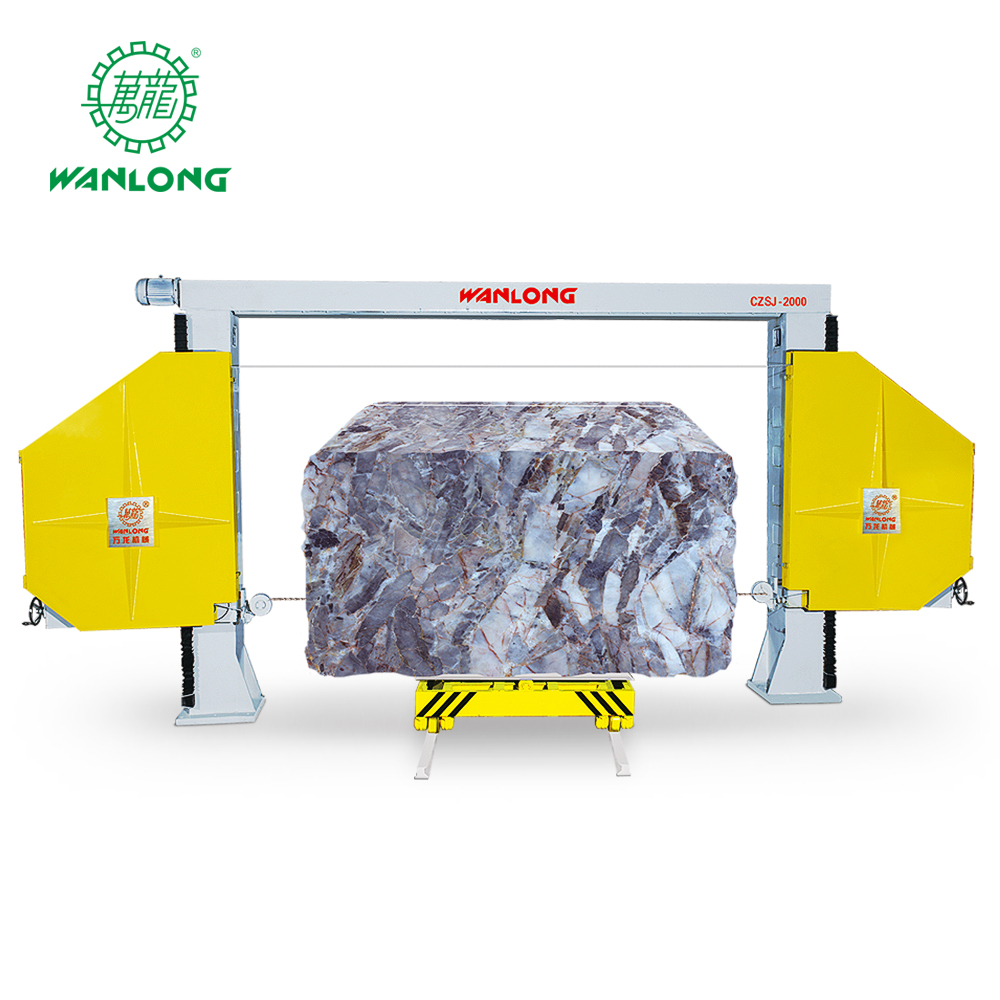 SJ-2000A Numerical Control Wire Saw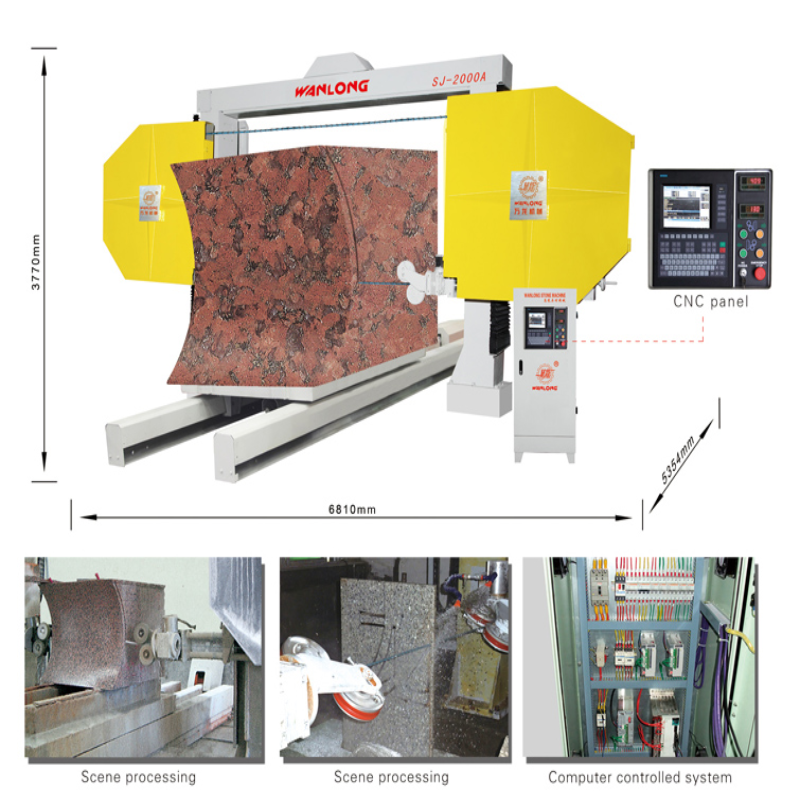 PART OF WANLONG Stone Machinery
Customers(Workshop)