Segmented Diamond Blade Vs Turbo Edge Cutting Blade,This product combines many excellent performances and improves its work efficiency.
1.Fast cutting speed and small cutting gap and high cutting efficiency.
2.This product is widely used for cutting and nondestructive grooving on marble,Granite,ceramic tile,concrete,decorative material, used on manual cutting machine.
3.Suitable for dry/wet cutting.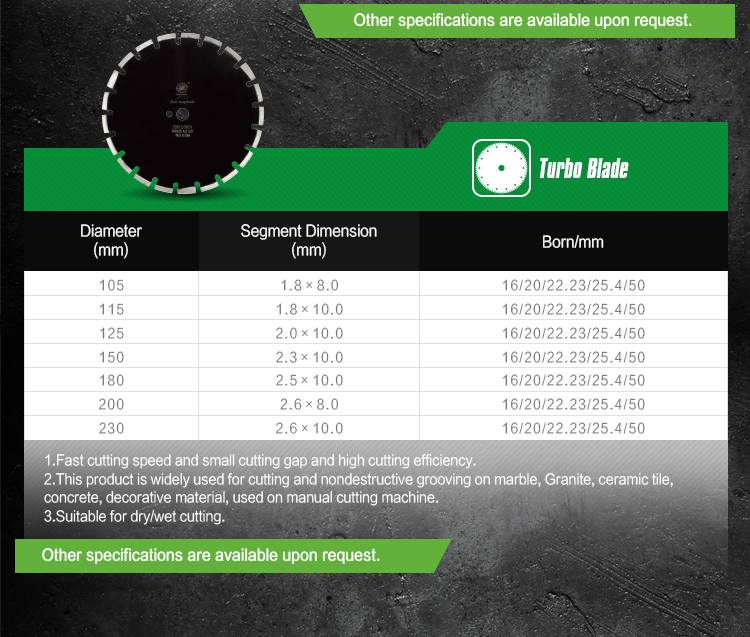 Other specifications are available upan request.
Silent and non-silent blades are available for choice.