The best concrete diamond dry cutting blade with fast cutting speed and high efficiency, which can cut concrete best.
1. The cutting speed is fast and the cutting gap is small.
2. High cutting efficiency and no chipping.
3. This product is widely used for cutting and non-destructive grooving of marble, granite, ceramic tiles, concrete, and decorative materials. It is also suitable for manual cutting machines.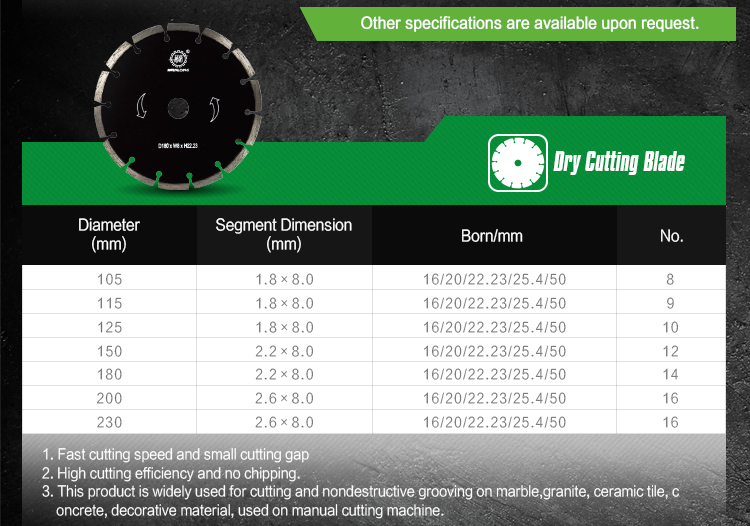 Other specifications are available upon request.