At present, the most common stone on the market is granite and marble, and when mining stone, diamond blades are often used to cut granite stone.Behind are the various granite stones that we have seen applied to construction.
So what are the types of diamond blades used to cut granite? The details are as follows
1 Classified by saw blade structure
Although there are many types of diamond saw blades, we can still classify them according to some rules, among which classification according to the structure of the saw blade is our common classification method.
Under such classification standards, we can divide diamond saw blades into wide flume diamond saw blades, segmental diamond saw blades, narrow flume diamond saw blades, keyhole diamond saw blades, turbine saw blades, and bowl saw blades. Wait.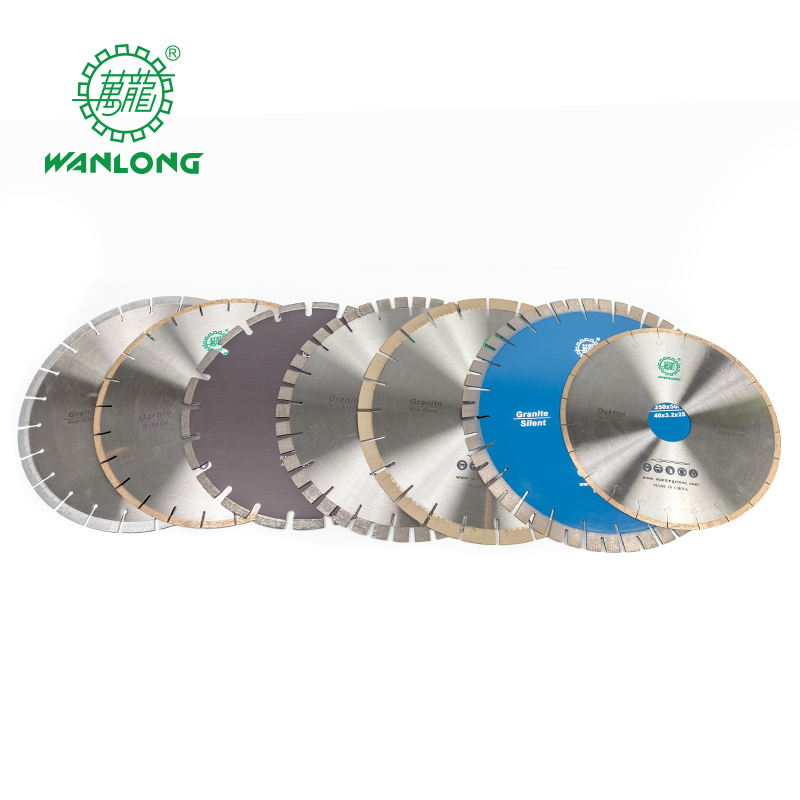 2 Classified according to the welding process used by the saw blade
From the perspective of the structure of the diamond saw blade, the saw blade is composed of a base and serrations, and in order to make the serrations seamlessly butt with the base, the welding teeth are an indispensable process.
At present, diamond saw blades are classified according to the welding method of diamond saw blades, and diamond saw blades can be divided into laser welded diamond saw blades, sintered diamond saw blades, high-frequency welded diamond saw blades, etc.;
3 Classified by saw blade sawing objects
Diamond saw blade, in the final analysis, is a cutting tool, which will eventually be used in the sawing of profiles. According to the sawing object, we can also classify the saw blade.

-All stone machinery and diamond tools can be ordered and manufactured!
-Quotation Manager
-WhatsApp: +8613636921105
-Email: tools@wanlongstone.com
-Official website: www.wanlongmachines.com