The manufacturing process of Diamond segments on the current market is very different. Many people have no way to start when choosing. The following Wanlong Diamond segments will introduce you to the matters needing attention.
Wanlong segments in Hyderabad: Choice of Diamond segments
1. Processing goals: According to different processing goals, choose saw blades for stone, concrete, ceramic tiles, and marble.
2. Sawing equipment: select diamond saw blades according to the sawing equipment. For larger equipment power, wear-resistant saw blades can be used to ensure its life, for lower equipment power, choose sharp products to ensure its cutting efficiency.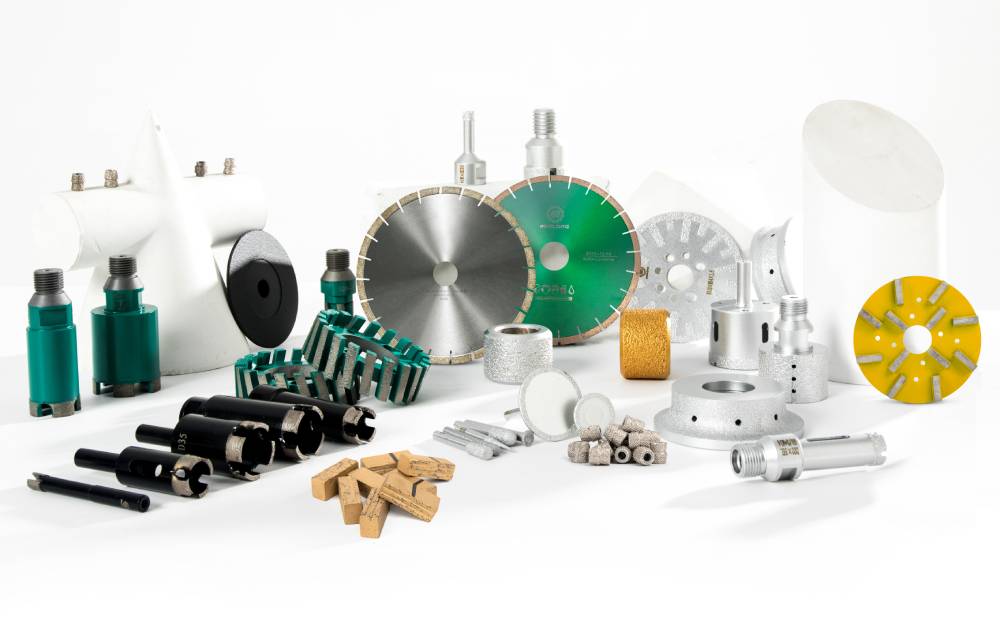 It is best to choose wear-resistant saw blades for cutting machines with skewed or poor precision. For new cutting machines with higher precision, sharp saw blades can be selected.
3. How many scales: refers to the size and model of the saw blade selected according to the specifications and quality requirements of the cutting material. For example, the diameter of a diamond saw blade should generally be three times larger than the target workpiece to be cut.
At the same time, the structure of the saw blade is selected according to the processing accuracy requirements. For thicker materials, a wide-slot saw blade can be used.
When choosing a Diamond segments, you must pay attention to the three aspects mentioned above: processing object, sawing equipment, and several sizes. The purchased product must be kept properly, otherwise it will rust and become unusable.
Found in 1993, wanlong diamond tools co., ltd is a professional producer of diamond tools, located in Quanzhou City of Fujian Province, one of the biggest stone processing centers in the world.
Wanlong products are not only friendly to environments,but also to end-users,not only with consistent good performance,but also with reasonable cost,which helps thousands of stone factories and diamond tools dealers all over the world to cut stone much easier and to be in win-win cooperation with Wanlong.

-All stone machinery and diamond tools can be ordered and manufactured!
-Quotation Manager
-WhatsApp: +8613636921105
-Email: tools@wanlongstone.com
-Official website: www.wanlongmachines.com