The diamond blade includes a base material and a cutter body. The base material is provided with a convex flute along the edge of the disc. The convex flute is evenly distributed along the circle with a plurality of dovetail grooves. There are ribs at the root of the convex flute and the middle ring of the bottom of the multiple grooves.
The above-mentioned knife body is fixed to the convex flute composed of dovetail groove, dovetail wedge and rib plate to suppress calcination.
The diamond blade is a special tool for high-precision shaping and repairing. It has the characteristics of high efficiency and stable precision. The cutter mouth is vertical and has no burrs.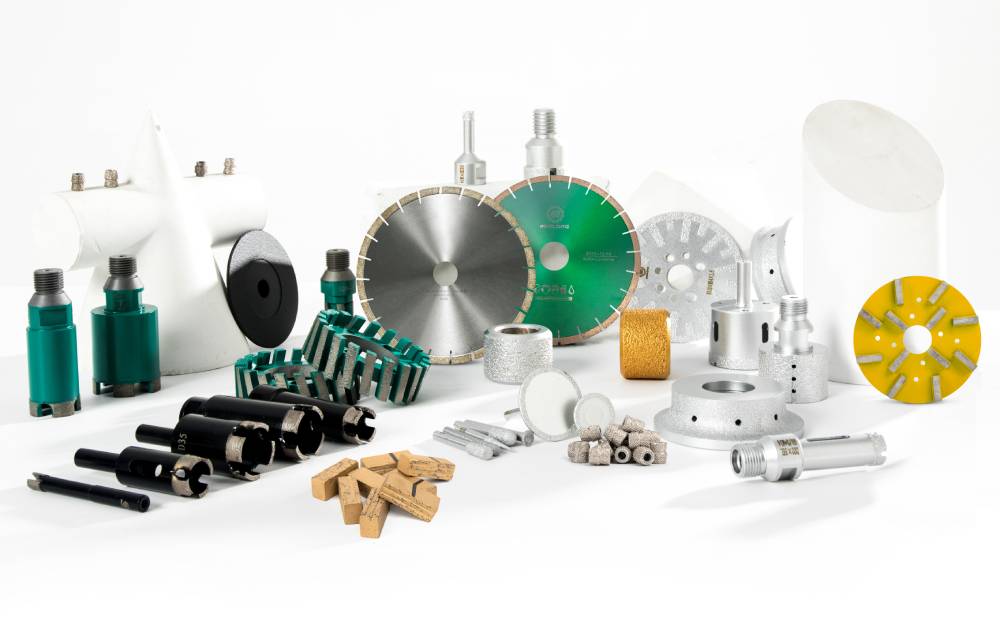 Scope of application of diamond blades
1、Integrated ic laser cutting and cutting of integrated circuit chip;
2、Production and processing of jade jade crystal crafts;
3、Porcelain optical lens production and processing;
4、Production and processing of optical cable and cable connection for medical specimen collection;
5、The vehicle silicone rubber sealing strip is cut off, the plastic product is cut off with a metal material frame, and other precious raw materials are drilled for production and processing.