The grinding wheel is an important grinding tool in the grinding process. The grinding wheel is a porous body, which is made by adding a binder to the abrasive, pressing the blank, drying and baking.
Due to the differences in abrasives, binders and manufacturing processes, the characteristics of grinding wheels are also very different, which have a great impact on grinding quality, productivity and economy. The characteristics of grinding wheels are mainly determined by abrasive, particle size, binder , hardness, structure, shape and scale and other factors.
Grinding wheel is a widely used abrasive tool. It can be used for rough grinding, semi-finishing, fine grinding, slotting and sealing of the outer circle, inner circle, plane and various contours of metal or non-metal workpieces by rotating at an hourly speed.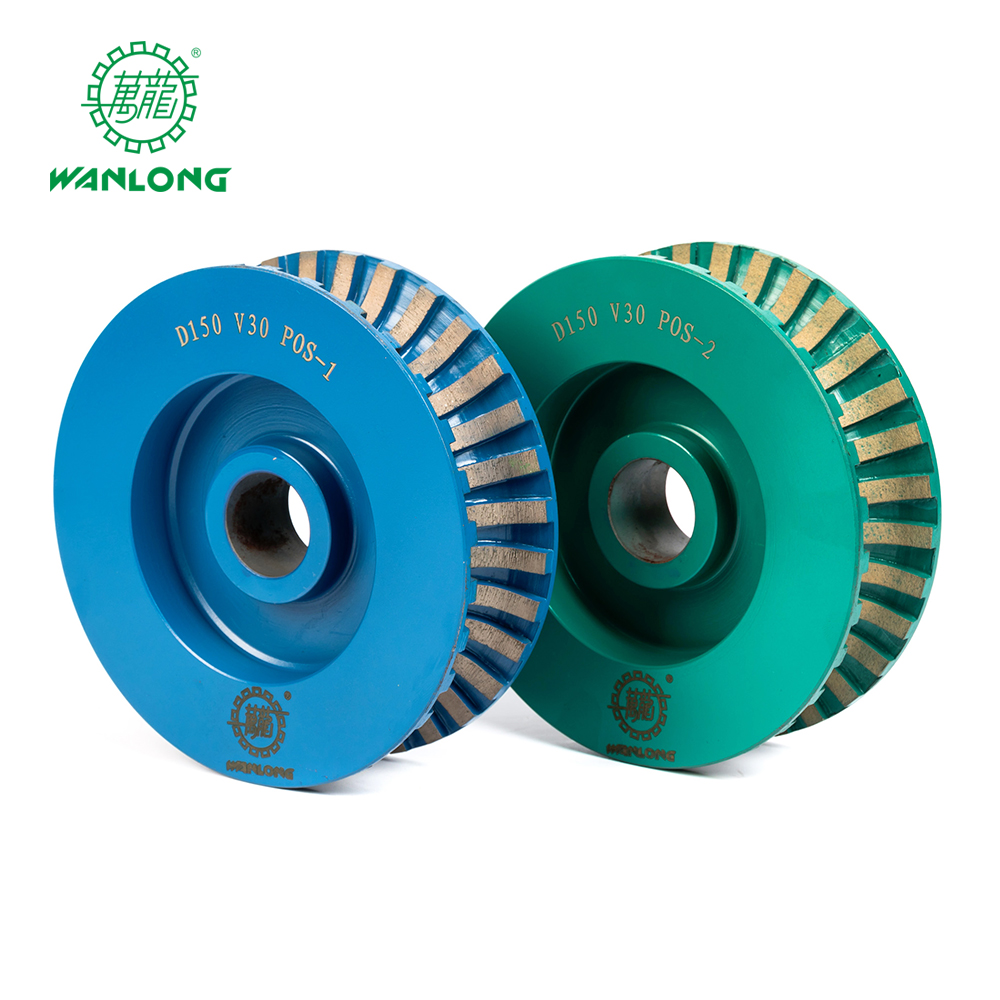 Type: According to the abrasive used, it can be divided into ordinary abrasive (corundum, silicon carbide, etc.) grinding wheel, natural abrasive, superhard abrasive and (diamond, cubic boron nitride grinding wheel, etc.) grinding wheel.
According to the shape, it can be divided into flat, inclined, cylindrical, dish-shaped and cup grinding wheels.
According to the different binders, it can be divided into ceramic grinding wheel, resin grinding wheel, rubber grinding wheel, metal grinding wheel, etc. The characteristic parameters of grinding wheel mainly include abrasive, viscosity, hardness, binder, shape, size, etc.
Wanlong Main product series: Calibrating Wheel for Quartz, CNC stubbing wheel, Metal Polishing Disc, Turbo Cup Wheel, Radius Cup Wheel, Single-row cup wheel, Double-row Cup Wheel, Router Bit, Antique Brush and Steel Brush, Wet Polishing Pad and Dry Polishing Pad, CNC wheel, etc
Features
1. High Processing efficiency, High Glossiness and High Quality.
2. Supply the whole set of grinding and polishing tools in polishing machine and calibrating machine from Coarse grinding to Fine Polishing.
3. Widely applicable for Granite, Marble and Quartz, etc.