Diamond saw blade is an indispensable processing tool in the stone cutting and processing industry, and its appearance makes cutting twice the result with half the effort.
Diamond saw blades are mainly used to cut stone (marble and granite), ceramic tiles, concrete and other cutting tools. Its main performance is sharpness and wear resistance. As the use time of diamond saw blades increases, sometimes it will become dull. Condition.
How to tell if a diamond saw blade is dull?
1. Judging by its appearance whether it becomes dull or not, dullness is inevitable in the long-term cutting process, and this phenomenon belongs to normal wear and tear.
2. Judging by its cutting efficiency, when the saw blade becomes dull, its cutting efficiency will decrease. In the process of cutting stone, the diamond circular saw blade will be subjected to alternating loads such as centrifugal force, sawing force, and sawing heat. Effect. Wear and tear of diamond circular saw blades due to force effect and temperature effect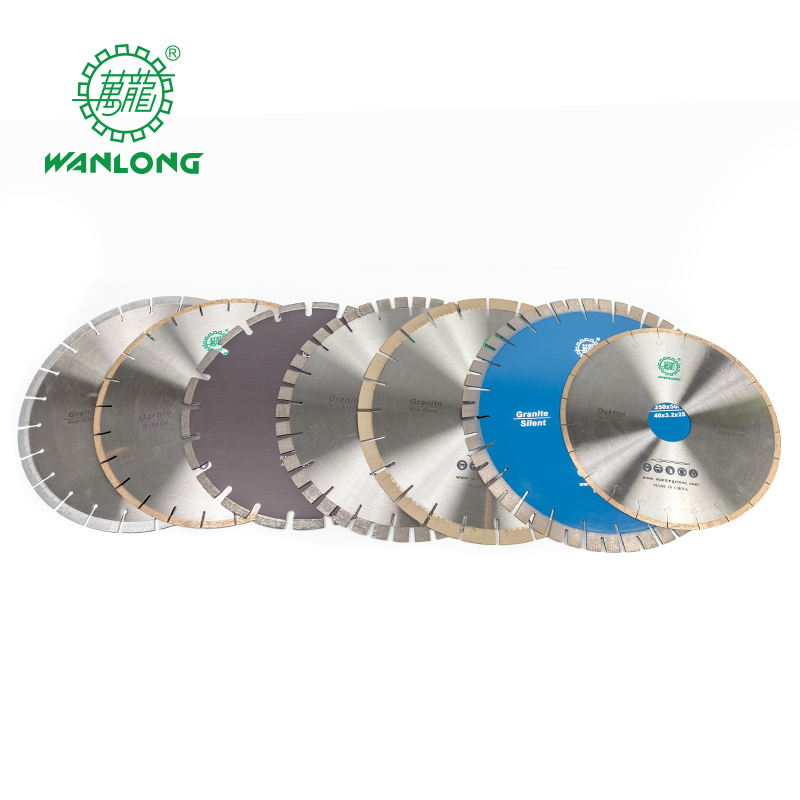 3. Buy saw blades with poor sharpness. With the rapid development of the stone industry, there are more and more saw blade manufacturers with uneven quality. Without any investment in research and development, the quality is also Without any guarantee, it is sold to the outside world, which not only greatly reduces the production efficiency of stone merchants, but also increases capital investment.
Wanlong summary: diamond saw blades have been used for a certain period of time, and dullness is inevitable. However, choosing a reliable and quality-assured manufacturer can greatly improve work efficiency and save more money for your stone production. put in.
Our technical department has been working hardly for years to develop circular saws which enables WANLONG to offer the blades with satisfactory performance. WANLONG Diamond saw blades are widely used to process all types of materials, including, Granite, Marble, Limestone, Basalt, Travertine, Sandstone, Slate, Andesite, etc.
1. The blade has good sharpness, high efficiency and long lifespan.
2. Good cutting result:? smooth cutting, flat surface and even size
3. Stable cutting, narrow cutting gap, stone waste reduction
4. Easy for diamond opening.
Main product series:Diamond Array Cutting Blade, Horizontal Cutting Blade, Dry Cutting Saw Blade, Turbo Cutting Blade, Diamond Arrow Saw Blade, Continuous Rim Blade, Granite Edge Cutting Blade, Splitting Blade, etc.