The working environment of diamond saw blades is relatively harsh. The main purpose of diamond saw blade products is to saw stone. It is widely used for cutting marble, granite, ceramic wall and floor tiles and concrete products. It is the primary processing equipment for the stone and building materials industry.
The key to the quality of diamond saw blades is the particle size of diamonds, which is one of the main indicators for testing the wear resistance and sharpness of diamond saw blades.
So what is the diamond blade used for, let's give you a detailed introduction:
1. diamond blade can be used for special-shaped processing of stone, ceramics, floor tiles and other materials.
It is suitable for stone polishing, line chamfering, curved board and special-shaped stone processing. It can also be used for marble, coagulation, cement floors, terrazzo, microcrystals Special-shaped processing and renovation of glass, artificial stone, floor tiles, glazed tiles, and vitrified tiles have strong grinding power, good durability, good softness, clarity and gloss, and are ideal stone grinding tools.
The whole process is divided into four stages: rough grinding, fine grinding, fine grinding, and polishing.The processed stone has a gloss of 90& above.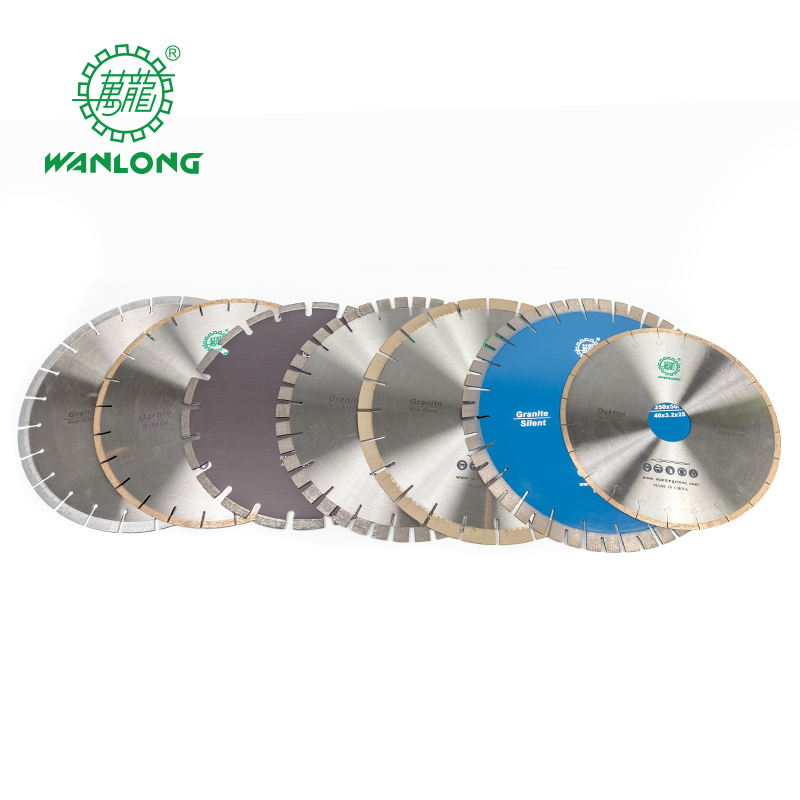 2.The diamond saw blade has sharp grinding, good wear resistance, and has the advantages of fast glazing, good brightness and no fading without changing the color of the stone itself.
With the development of society, ground maintenance and renovation has become a trend, and the renovation treatment of industrial floors, warehouses, parking lots and other concrete floors or various aggregate hardener floors, especially the popular sealing curing agent floor projects.
Use grinding discs to polish, choose different particle size water grinding discs for rough grinding, fine grinding and polishing. It can be used flexibly with various hand grinders or refurbished machines according to needs and habits, and then do the corresponding treatment to achieve the final The desired effect.
3. The diamond saw blade has a complete and standardized particle size color system and good flexibility.
It is handy in the processing of granite, marble, artificial stone and other lines, chamfers, curved slabs and special-shaped stone. There are many shapes and specifications to choose from. Various particle size numbers are easy to identify, and can be flexibly used with various hand grinders and ground refurbishing machines according to needs and habits.

-All stone machinery and diamond tools can be ordered and manufactured!
-Quotation Manager
-WhatsApp: +8613636921105
-Email: tools@wanlongstone.com
-Official website: www.wanlongmachines.com