Core drill bit, also called hollow bit, is one of our common drilling tools.
Common diamond core drill bit manufacturers and sales are Wanlong, Hilti, Bosch, dimple, etc. The common specifications of coring bits are 1, 2, 3, 4, 5, 6, 7, 8 inches, etc. Applicable for drilling of brick wall,concrete, concrete with steel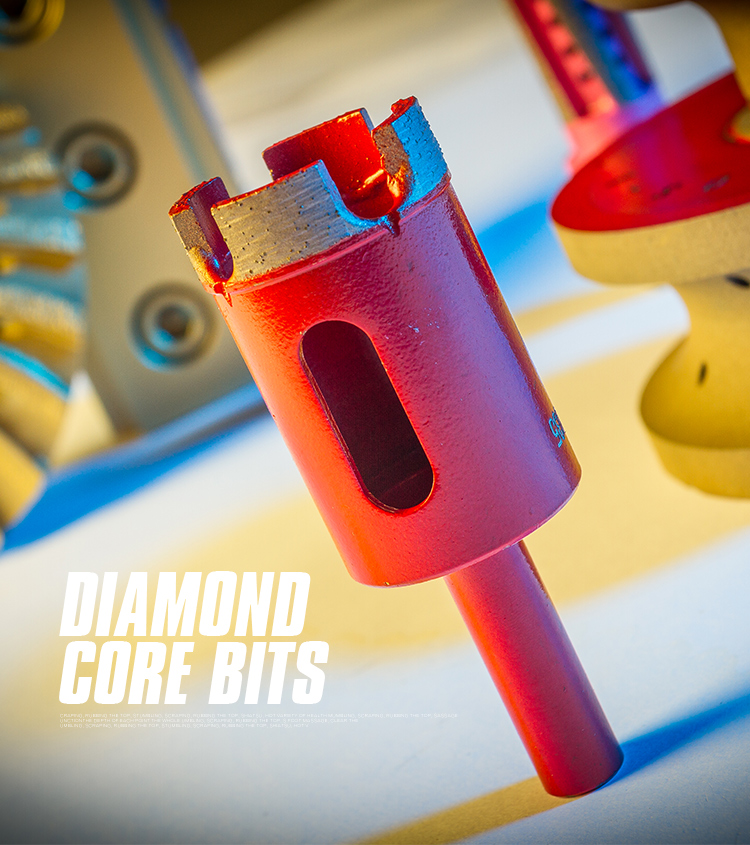 What are the types and uses of coring bits
Types of coring bits: diamond core drill bits, PDC coring bits, alloy coring bits
Diamond coring bit: The inlay method of diamond can be selected according to the change of the rock formation. The diamond bit is divided into two types: natural and artificial, and is an essential tool for drilling into hard rock formations.
PDC coring bits: suitable for soft to medium hard formations
Alloy core drill: mainly used for hard materials
Today's diamond core drill bits have many options. If you have never used the core bits produced by Wanlong, you can buy and test them. I believe you will be satisfied
==》Click on the product page of core drill bits
diamond core drill bit-diamond drilling tools
We are leading manufacturer of various drill bits, diamand bit, impregnated diamand bit, surface diamand bit, etc.
Our impregnated bits are manufactured to give optimum penetration rates and bit life, which is required to keep the cost of diamond drilling to a minimum.
The optimum diamond size, concentration and matrix type are dependent on the hardness and abrasiveness of the formation to be drilled.