The diamond grinding cup wheel is the most important kind of superhard material.It uses diamond as an abrasive, with the help of a combination agent or other materials, and is a product with shape, performance and purpose made under specific production conditions.
With the development of superhard material technology, its machinable tools have swept almost all known materials, greatly improving the processing compliance and processing quality of various machines in the field of fine processing, especially high-speed, fine-grain, CNC, and micro-processing. Wait. Processing. wait. Processing. As an important part of advanced manufacturing technology, its application mainly has two major areas:
One is the processing of hard and brittle materials, which mainly refers to the processing of hard and brittle materials such as concrete, ceramics, sapphire, monocrystalline silicon, polycrystalline silicon, magnetic materials, silicon carbide, refractory materials, and geological drilling;
The second is the finishing of various machinery, which mainly refers to the finishing of electronics, machinery, automobiles, and new energy.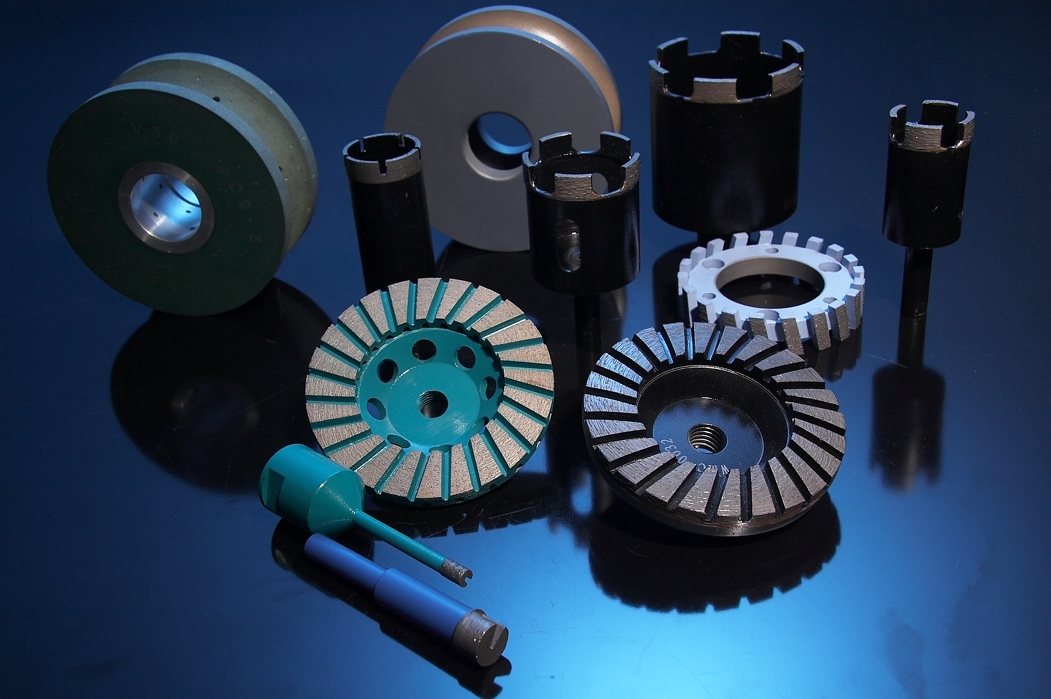 For those who often deal with on-site concrete, it is very important to understand the diamond grinding cup wheel. Let's take a look at its main two steps.
For sanding of concrete floors
Grinding includes steps from the lowest starting particle size (depending on the concrete floor, may be as low as #6, but usually 30 or 50) to 120. The diamond grinding cup wheel used here is usually a metal bond, and a silver welding method is used. Grinding or PCD diamond grinding cup wheels for coating and degumming.
There are many shapes and designs of diamond-shaped segments on the market-double-row, arrow-shaped, single-row, and T-shaped segments, and there are many types. More important is the key and formula of diamond subdivision.
Many contractors have difficulty understanding how adhesives work with different types of concrete. According to the different bonding materials, the diamond grinding disc has different hardness, which determines the way the diamond is exposed.
Hard concrete requires a softer adhesive to prevent the glaze and allow new diamonds to be easily exposed for maximum cut.
Soft concrete requires a harder bond of the diamond grinding cup, so it can last longer (soft bond will cut, but wear too fast on soft concrete).
For honing and polishing of concrete floors
Honing includes steps from 100 to 400 grit. The diamond tools used at this stage are usually hybrid and/or concrete resin polishing pads. The mixed material is made of bonding material (metal, resin or ceramic), which is especially suitable for removing scratches left by metal bonding tools, such as ceramic polishing pads and resin polishing pads.
Most of them are 3 inches in diameter. The grain size after polishing is 800-3000 grains. The most popular choice for concrete polishing is a resin pad/disk, which is made of polyphenols and ester phenols.
Another good solution is to use felt and resin drop diamond polishing pads, up to 8500 and Buff coarse grains, which can maximize the gloss of the floor.
The emergence of diamond grinding cup wheels made the past relying on heavy physical labor and inefficient processing of hard and brittle materials into the past. Mechatronics has replaced advanced processing methods, and processing efficiency has been greatly improved. The diamond grinding cup wheel is an indispensable part in the processing of hard and brittle materials such as reinforced concrete, sapphire, silicon materials, architectural ceramics, and stone.

-All stone machinery and diamond tools can be ordered and manufactured!
-Quotation Manager
-WhatsApp: +8613636921105
-Email: tools@wanlongstone.com
-Official website: www.wanlongmachines.com