MARMOMAC Stone Fair is the largest fair in the global stone industry, held in Verona, Italy at the end of September every year. The 2023 MARMOMAC Stone Fair has a total exhibition area of 95,000 square meters, with a total of 1,616 companies from China, South Korea, the United States, Australia, Mexico, Russia, Spain, Poland, Dubai, India, Turkey, Brazil, etc. participating , the number of exhibitors reached 68,000, and the address is Veronafiere, V.le del Lavoro 8, 37135 Verona.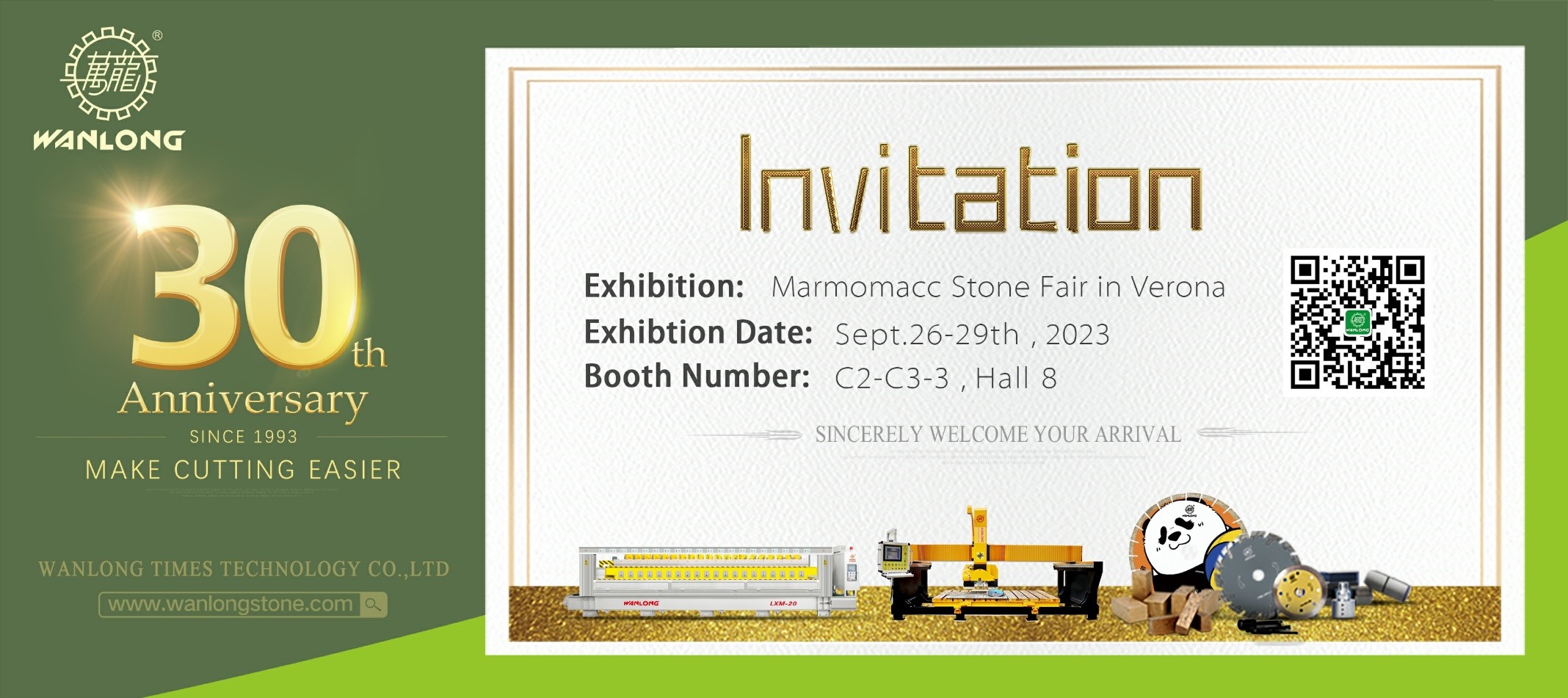 Welcome to visit WANLONG in Marmomacc Stone Fair in Verona. Our booth number is C2-C3-3, Hall 8. We are looking forward to your visiting during September 26-29th, 2023.
WANLONG Group has 30 years' production experience in stone machinery, diamond tools and stone panel, which is the most professional supplier of stone processing equipment and diamond tools and stone panel from China. WANLONG has been developing and manufacturing world-class stone processing equipment and diamond tools since 1993. With high-quality diamond tools of its own production, WANLONG is able to produce integrated stone cutting machine, polishing machine and drilling machine, etc. WANLONG can not only help stone processing factories to expand production capacity and improve efficiency, but also can provide newly established factories with the best stone processing solutions through the optimal combination of stone processing machines and diamond tools of its own production.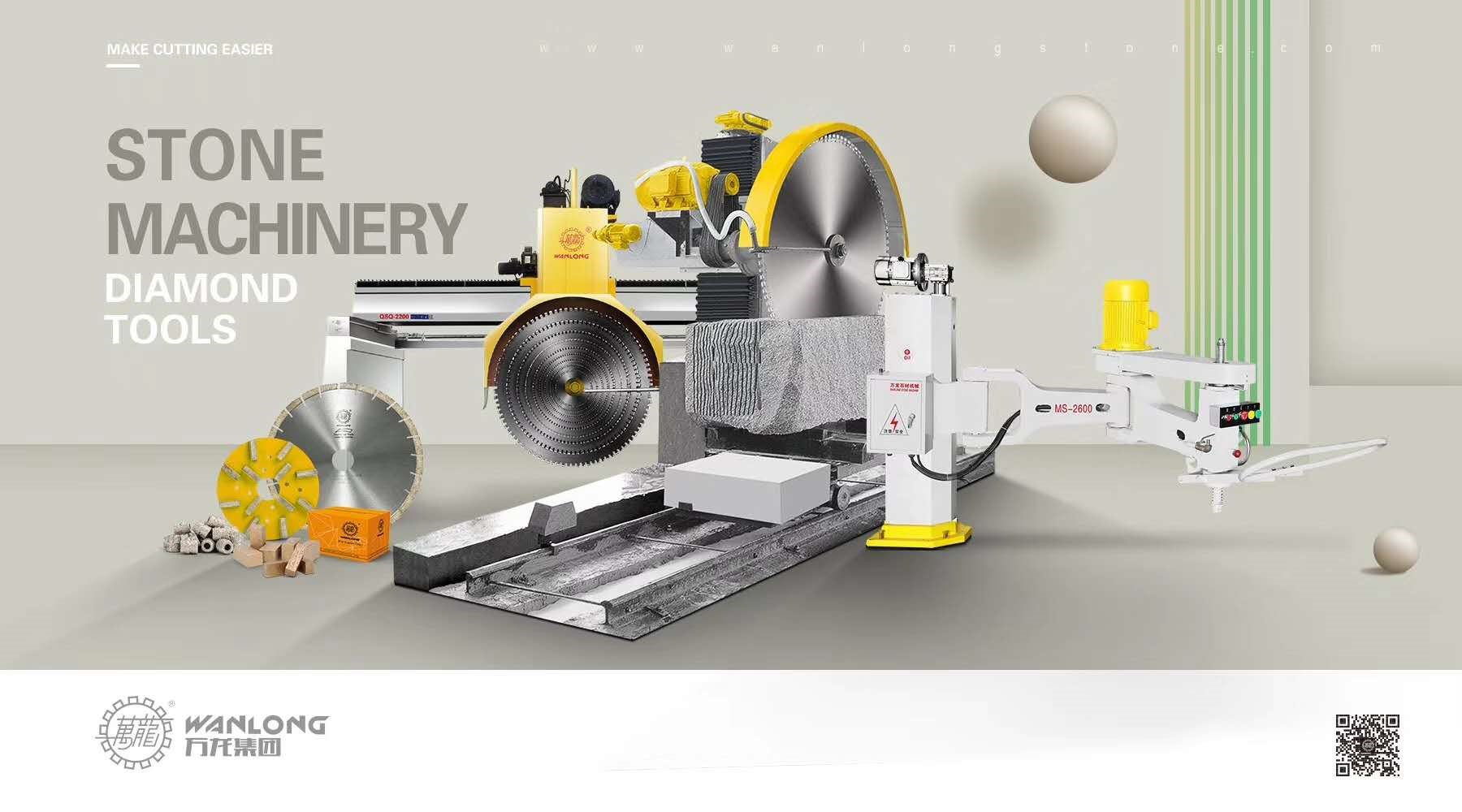 With 30 years' practical experience and technological advantage, WANLONG can fit the needs of customers and help customers to create more revenue. The main stone machines are PLC-400/600/700 laser bridge cutting machine, QSQ-2200/2500/3000 multi-blade block cutting machine, LXM-12/16/20 automatic line polishing machine, MS-2600/3000 manual polishing machine, CNC-4 four axis bridge cutting machine, CNC-5 five axis bridge cutting machine, CZSJ-2000 diamond wire saw machine and so on. The main diamond tools are diamond segments, arix saw blade, wire saw, drilling bit, grinding wheels and so on.