Diamond blade is a kind of cutting tool, including continuous edge circular saw blade and blade circular saw blade, which are widely used in the processing of brittle and hard materials such as stone and ceramics.
Nowadays, there are many manufacturers of diamond blades on the market, and the quality of the production is also different.A good saw blade can not only greatly improve the cutting efficiency, but also effectively extend the service life.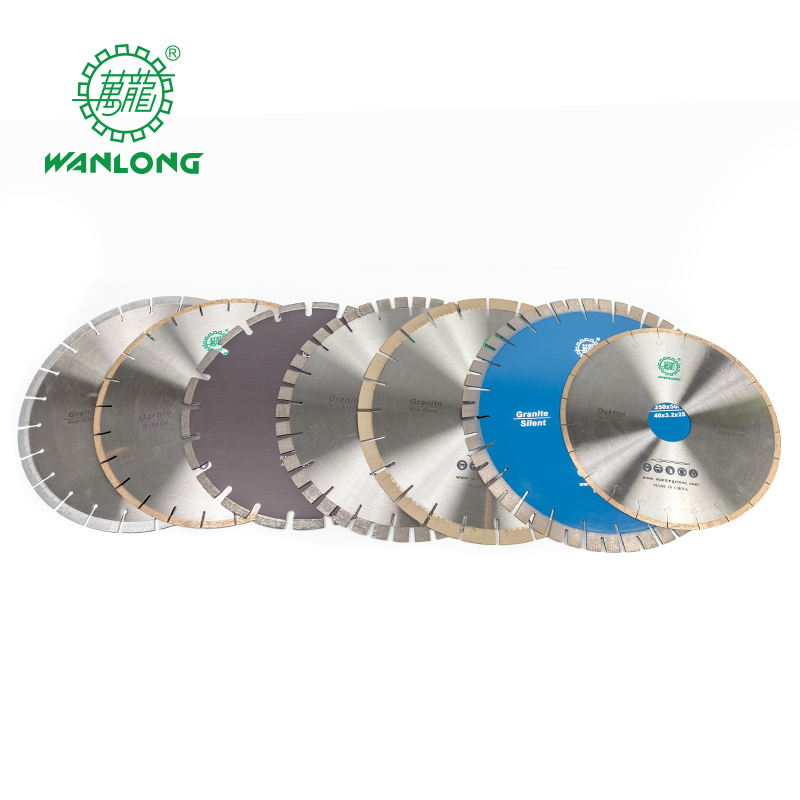 What makes a good diamond blade? The following are three performance indicators for selecting saw blades:
1. Processing quality:
Processing quality refers to the quality of the plate cut by the diamond blade, mainly referring to the surface flatness, straightness, parallelism of both sides, and edge integrity.
This is the primary issue of whether a saw blade can be used.
2. Saw blade cutting efficiency:
Sawing efficiency is an indicator of productivity. It is a sign of the sharpness of diamond blades.
This is an important indicator that users are very concerned about. It also means the unit power consumption of the product, which is a prerequisite for saw blades as a commodity to enter the market.
3. Service life:
The service life is an indicator of working ability, or an indicator of durability.
It refers to the total number of plates that can be processed by a pair of diamond blades, as shown by the face saw blade.

-All stone machinery and diamond tools can be ordered and manufactured!
-Quotation Manager
-WhatsApp: +8613636921105
-Email: tools@wanlongstone.com
-Official website: www.wanlongmachines.com