The diamond segment occupies a pivotal position in diamond tools, which makes cutting stone easier.
However, many friends do not know much about it. Let me introduce to you, what aspects need to be paid attention to when selecting diamond segments?
1. Processing target: According to different processing targets, select special saw blades for stone, special for concrete, special for ceramic tile, special for marble, etc.
2. Sawing equipment: select diamond saw blades according to the sawing equipment. Wear-resistant saw blades can be selected for larger equipment power to ensure its life, while equipment with smaller power selects sharp products to ensure its cutting efficiency.
For cutting machines with deflection or poor precision, it is best to use wear-resistant saw blades, and for newer cutting machines with good precision, sharp saw blades can be used.
3. Geometric size: refers to the size and type of saw blade selected according to the specifications and quality requirements of the cutting material. For example, the diameter of the diamond saw blade should generally be three times larger than the target workpiece to be cut.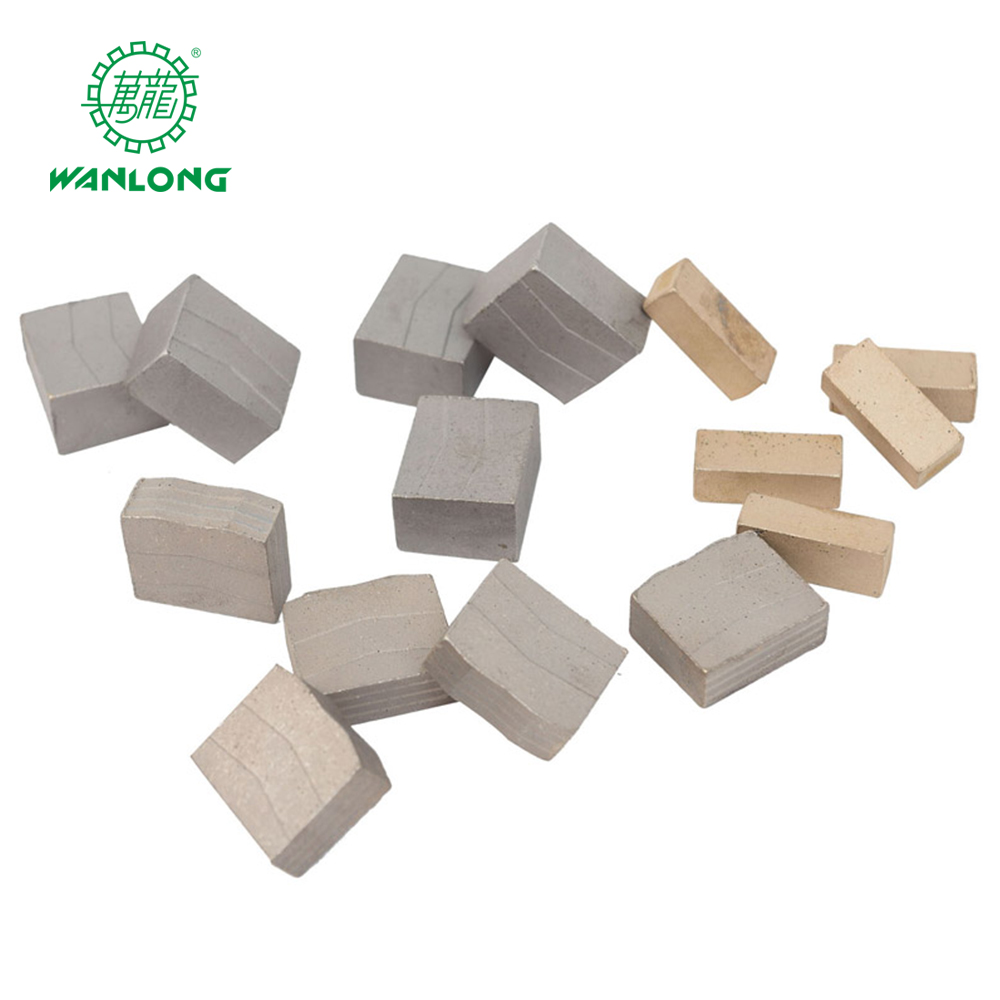 At the same time, the structure of the saw blade is selected according to the processing accuracy requirements, that is, when the sawing surface is required to be smooth or thin and fragile materials are required to be cut, the narrow groove type or continuous tooth saw blade should be selected. For thick materials, wide-grooved saw blades can be used.
When choosing a diamond segment, you must pay attention to the three aspects mentioned above: processing target, sawing equipment, and geometric dimensions. The purchased products should be stored well, otherwise rust spots will occur and cannot be used.