1. What is a stone cutting machine
The stone cutting machine is a multi-knife and multi-stage stone cutting machine composed of a cutting knife group, a stone conveying table, a positioning guide plate and a frame.
2. Characteristics of stone cutting machine
(1) Simple, environmentally friendly, clean, convenient, professional, precise, high-quality and efficient.
(2) Linear cutting can be performed on various ceramic tiles, wall tiles, floor tiles, three-dimensional tiles, ceramic plates, vitrified tiles, and flat glass.
(3) The stone machinery equipment not only cuts smoothly, but also increases the efficiency by more than 5 times, and prolongs the life of the cutter wheel by 2 to 4 times. 's favorite.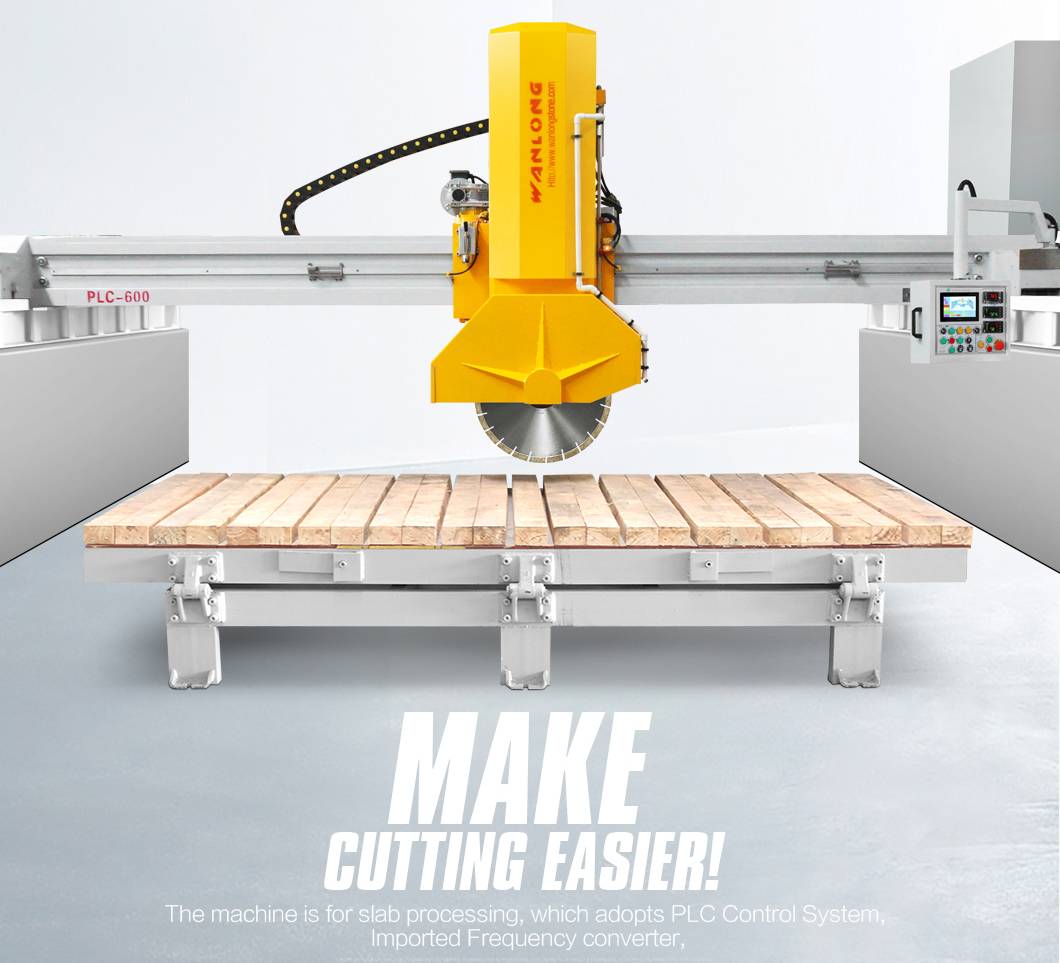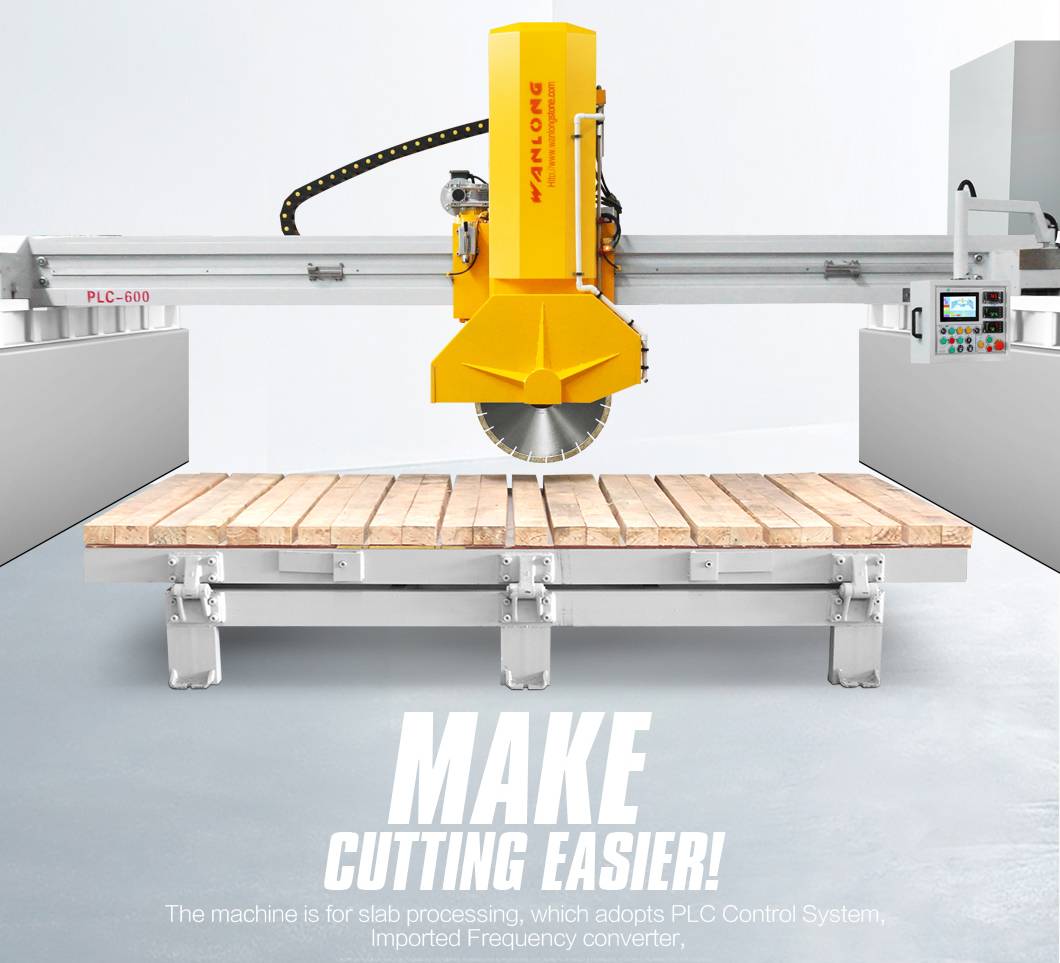 3. Use of stone cutting machine
The stone machine is made of iron and is suitable for dry and wet cutting of various types of stone, building materials, ceramic tiles, granite, marble, cement boards, red bricks, refractory bricks, etc.
The stone machine can cut the stone at different depths, and can process the stone less than 1m³, turning waste into treasure, greatly saving stone resources, and helping to protect the environment. It can be used for various types of stone. Mechanical cutting processing, high processing efficiency, coupled with the effective use of small stones, low production costs.
Wanlong Stone Machinery
Our mission is to provide customers with advanced technology solution to efficient stone processing. With 30 years' practical experience in the stone machinery industry plus rich experience and technological advantage of diamond tools, Wanlong will fit the needs of customers and help customers to create more revenue.
The main products are PLC-400/600/700 laser bridge cutting machine, QZQ-1200 middle bridge cutting machine, QSQ-2200/2500/300 multi blade block cutting machine, LXM-12/16/20 stone polishing machine, MS-2600/3000 manual polishing machine, WLCNC-500 Four AXIS Cutting Machine, LMQ-2200/2500 block cutting machine and so on.